What sort of Post-Apocalyptic Nightmare would it be without ragedy looking Wasteland Dwellers?
Well, here are a few of mine.
A band of Raiders
A Raider. A Repainted
HorrorClix
figure. Im not a fan of rubbery figures, but I do really rather like this one.
Another Raider. Its converted from a Saxon.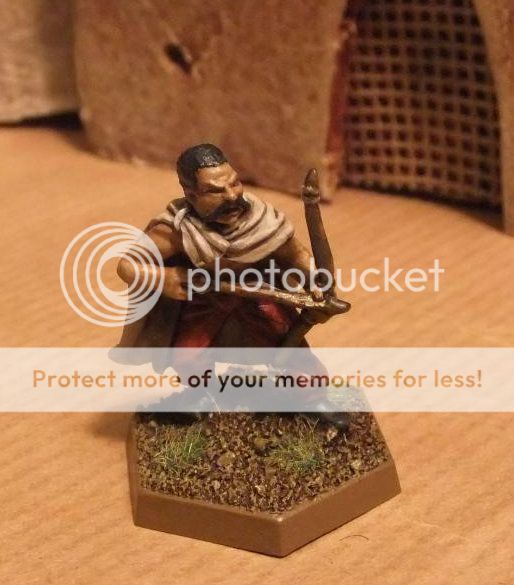 This Raider has a bow. Its another Saxon.
Yet another Raider. This one is a model by GZG, with interesting armour and a nice gun. Very small though - 25mm to the eye, not that that matters really, because, you know, there are shorter people in the world.
This one is a Copplestone Miniature. Like every miniature that wonderful man produces, it is lovely. I must have two dozen of the things waiting to be painted. Rather looking forward to.
Finally, a chap with a shotgun and a big Oriental style hat. Its a miniature from EM4.
MM.